Get Up To Two Months FREE When You Switch
Switch Today and Get:
No Setup Fee
First Two Months Free *
Lock-In $499/Month with a One-Year Contract
Plan2play is a great software solution that will help your gym operate efficiently. Plan2play is designed to be a one-stop software solution for managing your gym. We are going to compare the features of Plan2play vs Mindbody to identify which is the best for your gym. You will learn some of the reasons why people migrate to Plan2Play and some reasons you may choose to get started with Mindbody.
Mindbody Company Details
Mindbody was founded in 2001. It is a software company that provides solutions for studios, gyms, spas, and other fitness businesses. Mindbody was one of the first companies that entered the marketplace to provide an easy software solution for these businesses.
More than 58,000 health companies use the services of Mindbody. As a result, 35 million customers are served by it in more than 130 countries and territories. A private equity company called Vista Equity Partners owns the bulk of this software company.
Mindbody is currently a market leader in providing software solutions to health and wellness businesses. Mindbody helps companies with membership billing, product inventory tracking, comprehensive reporting, and other aspects of the business.
Mindbody Competitors, Alternatives and Plan2play
Companies like Plan2play, Glofox, Wellness Living, Calendly, and others have become competitors and alternatives to Mindbody. Among these companies, Plan2play is a common choice for businesses looking for more than what is offered by Mindbody.
Plan2Play is a software solution company that is a great alternative to Mindbody software. Plan2Play has superior technology, more features, and offers a better value when compared to Mindbody. Moreover, Plan2play offers two free months for new customers.
The theme of Plan2play software is ARC. The full form of ARC is "Attract Members, Run Your Business, Connect With Your Community".
Here Are The Top 6 Reasons Why Plan2Play is The Best Mindbody Software Alternative
Mindbody is definitely a well-renowned software solution in the fitness industry. But, Plan2Play has some unique selling propositions that nobody in the marketplace offers. In this Plan2play vs Mindbody comparison, we are describing some unique points that make Pland2Play customers migrate from Mindbody – and some reasons you may choose to get started with Mindbody.
Save Money Using Plan2Play Software
The pricing for Plan2Play is very simple and straightforward, there are two plans. The Pro package of Plan2Play is $499 per month with all the features of Plan2play, and there is a Starter plan that is $0 per month. With the Pro plan, new users get the first two months free of charge and there is no setup fee.
The pricing strategy of Mindbody is much more complex. It has 4 different price levels with each having a different set of features. The 4 levels of Mindbody's pricing are:
Starter- $159 per month

Accelerate- $279 per month

Ultimate- $499 per month

Ultimate Plus- $699 per month
The Starter, Accelerate & Ultimate packages of Mindbody don't have many of the necessary elements that you need to run a fitness business. The Starter package of Mindbody doesn't even include Mobile Friendly Booking. The Accelerate package doesn't include email & text marketing automation.
The Ultimate package doesn't have the much-needed Mobile Application feature. So, if you want to have access to all the features of Mindbody, you will need to buy the Ultimate Plus Package for $699 per month.
The Ultimate Plus package offered by Mindbody for $699 per month is the closest to the features offered by Plan2Play Pro at $499 per month.
Comparing the highest-priced package of Plan2Play vs Mindbody, you can save at least $200 per month only by using Plan2Play – and you will get more tools to grow your business using Plan2Play.
Plan2Play Software Includes Everything in One Place
While using the Plan2Play software, you can have everything from your website, CRM, appointment management, and other marketing and management tools all in one place. 
Mindbody software doesn't include all these features. This means, you still have to pay multiple bills from other service providers. For example, you need to pay for a separate website if you are using Mindbody software.
Having everything in one place makes it easy for you to run your business with Plan2Play vs Mindbody.
Plan2Play Has More Features To Grow Your Business
The Plan2Play software has a lot of additional features that Mindbody software does not include. For instance, with Plan2Play, you can capture leads and missed calls with an AI assistant. Even the highest package with Mindbody doesn't have this feature.
Plan2Play is the best software in terms of features. The additional features of Plan2play software give a lot of benefits to business owners.
Get First Two Months Free in Plan2Play
When you are switching to Plan2Play, you will get the first two months absolutely free. Also, Plan2play doesn't have any extra fees or any setup fee. Migrating platforms is difficult and can be frustrating, Plan2Play makes this process easy and with two free months it can be a profitable decision for your business.
Mindbody software doesn't offer any free months for their customers.
Excellent Customer Support With Plan2Play
The customer support of Plan2Play is just excellent. If you have any problems or have any queries, you can contact us directly via phone call.
Plan2play can give you a more personalized solution to your existing business problem compared to Mindbody.
This is because Plan2Play was built by Two Sisters on a Mission, and you can read more about that in the blog.
Social Media Integration In Plan2Play
Today, social Media is crucial for the growth of your business. With Plan2Play, you can integrate all your social media channels like Facebook, Instagram, and Twitter in one place. 
Post in your social media channel, analyze the performance of your post, and more using Plan2Play. The ability to integrate social media definitely gives an advantage to Plan2Play over Mindbody.
After analyzing these top 6 reasons, we can understand that among the Mindbody competitors, Plan2Play is the best alternative.
Why Gym Owners Prefer Plan2Play Over Mindbody
NO HIDDEN FEES
Our all-inclusive, straightforward fees are simple to understand. No buried fees, ever.
ACCURATE & TIMELY BILLING
We get it: You don't get paid if you don't bill. Our billing schedules work on your selected schedule.
CLASS MANAGEMENT
Trying to swap out trainers for classes or manage schedules? With Plan2Play it is easy to swap, change and add classes or trainers.
EASY TO USE
Software that is intuitive and fun to navigate.
DRIP CAMPAIGN
Bring in new leads or follow up with current leads by using our effective drip campaign methodology.
CUSTOMER SUPPORT
Need help? We actually answer the phone when you call.
| | Starter | Accelerate | Ultimate | Plus | Plan2Play |
| --- | --- | --- | --- | --- | --- |
| Cost | $139 /mo | $279 /mo | $499 /mo | $699 /mo | $499/mo |
| Schedule classes, appointments, and resources | | | | | |
| Manage clients and staff | | | | | |
| Run comprehensive reports | Basic | | | | |
| Enable mobile friendly booking and purchasing widget on your website | Add-on | | | | |
| Offer self check-in for classes on an iPad kiosk | Add-on | | | | |
| Streamline your intake process with digital forms | Add-on | | | | |
| Reach the right audience with smart contact lists | no | | | | |
| Build emails with customizable templates | no | | | | |
| Prompt clients to post reviews | no | | | | |
| Automate your email & text marketing | no | no | | | |
| Connect with clients using unlimited, 2-way, conversational SMS | no | no | | | |
| Incentivize referrals | no | no | | | |
| Create your own branded mobile app | no | Add-on | Add-on | | no |
| Capture leads and missed calls with an AI assistant | no | Add-on | Add-on | Add-on | |
| Mobile Business App | | | | | |
| Client Management | | | | | |
| Staff Management | | | | | |
| Product Inventory Tracking | | | | | |
| Payroll Reports | | | | | |
| Reports | 25 (Add-on +8) | 90 | 90 | 90 | BI Tool |
| Client Forms | Add-on | | | | |
| Staff Permissions | no | | | | |
| Retail Management | no | | | | |
| Arrivals | no | | | | |
| Sales Rep Management | no | | | | |
| Class Assistant Management | no | | | | |
| Substitution Management | no | no | Coming Soon | Coming Soon | |
| Promoted Introductory Offers | | | | | |
| Dynamic Pricing | | | | | |
| Booking Partner Listing | | | | | |
| Memberships & Autopay Billing | | | | | |
| Gift Cards | | | | | |
| Online Storefront | Services Only | | | | |
| Branded Web | Add-on | | | | |
| Branded Mobile App | no | no | Add-on | Add-on | Add-on |
| Online Booking | | | | | |
| Advanced Scheduling Options | Events & Workshops | +Room & Equipment | +Room & Equipment | +Room & Equipment | |
| Advanced Booking Options | | | | | |
| Waitlists | | | | | |
| Point of Sale | | | | | |
| Payment Processing | Starting at 2.75% | Starting at 2.75% | Starting at 2.75% | Starting at 2.75% | |
| Check-in App | Add-on | | | | |
| Pick-a-Spot | | WIP | WIP | WIP | |
| Family Accounts | | WIP | WIP | WIP | |
| Text Notifications & Reminders | | | | | |
| Smart Contact Lists | no | | | | |
| Email Campaign Builder | no | | | | |
| Lead Management | no | no | | | |
| Email & Text Automations | no | no | | | |
| Unlimited, 2-way, Conversational SMS | no | no | | | |
| Text & Receive Images and Documents | no | no | | | |
| Broadcasting | no | no | | | |
| Client Feedback, Ratings, & Reviews | no | no | | | |
| Customer Referral Program | no | no | | | |
How Alternatives To Mindbody Are Similar
There are some common problems that Mindbody works to solve and the various alternatives also address in different ways. Some of these include:
Scheduling appointments with personal trainers

Booking group classes

Collecting and communicating with leads

Staff scheduling

Communicating with members

Promoting classes and events
Some of the Mindbody alternatives focus on one of these items, or a collection of a few of these challenges faced by fitness businesses.
Features of Plan2Play
With Plan2Play, you can schedule classes, book appointments, automate email & text marketing, build your website, schedule staff, pull reports, and more. Plan2Play ARC includes some incredible features that make it different from other software solutions for fitness businesses. The notable features offered with Plan2Play include:
User-Friendly
A common problem for most of the software solutions in the fitness industry is that older platforms aren't user-friendly. Plan2Play was recently built from the ground up with a focus on the user experience. People find the interface very easy to use and fun to navigate.
Don't Miss This Chance To Get Your First Two Months Free!
Don't Just Take Our Word For It
What Our Customers Are Saying
"The service at Plan2Play is amazing! We switched our entire gym system from Zenplanner and it was the best decision we could have made"
"Bridge has been a real game changer for us! Bridge keeps all of our potential clients and leads organized in one easy to use app."
Trusted By Industry Leaders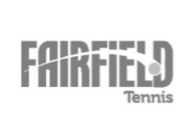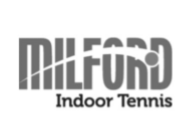 Schedule Classes & Appointments
With Plan2Play, you can share your scheduled classes and events on the website and mobile app for your fitness business. This allows your members to book their spot in these classes and events directly on your website or using the app on their mobile device.
Manage Your Clients and Staff in One Place
Now, you don't need to use different software or apps for communication with clients and staff. Plan2Play helps you manage clients and staff in one place. Schedule your team, promote your group classes, book personal training sessions, and get reports for all this activity in one platform designed to help run your business with Plan2Play.
Email & Text Notification & Reminder
People are very busy and often forget about the class they plan to attend. It is important to help them remember class schedules, booked appointments, and special events. With Plan2Play, you can send email and text notifications to your members.
Enable Mobile Friendly Booking
Many websites are now seeing more than half the traffic on their website coming from mobile devices. People are using mobile phones in many of their day-to-day activities. For your fitness center to succeed, it's very important that people can do their bookings and payments on their mobile devices. Plan2Play enables mobile-friendly booking through your website and the mobile app for Android and iOS.
Lead Management
Manage every lead record you have in the central database of Plan2Play. Lead tracking and scoring, conversation history, email campaigns, email & text automation, segmented list creation, and more.
You can see each & every detail of a lead within Plan2Play. You can view all the interactions between a contact and your business. This includes email openings, page views, content downloads, and more.
Plan2Play's contacts database connects all of your lead touchpoints, including customer service, sales, and marketing. With a single source of lead information, your teams can make follow-up decisions based on the whole context of each lead's history.
Payment Processing
You know how hard it is to keep track of the payment records for every customer. Customers pay in cash, PayPal, credit card, and many other methods.
Plan2play offers a great solution to this problem so you can track and manage payments with this software in one place.
Client Feedback, Ratings & Reviews
It's very important to take your client's feedback about your business so you can identify opportunities for improvement and the most valued parts of your business. With Plan2Play, you can access all your client's records in one place and evaluate their feedback.
Also, Plan2Play will also prompt your clients to post reviews & ratings of your business. Engaging clients positively will help new members find your services and ultimately grow your business.
Visual Real Time Overview
It isn't always possible for a business owner to check all the metrics of the business every day. Keeping this in mind, Plan2Play solves this problem with visual real time overview. You can quickly and easily assess every part of your company.
With easy-to-understand graphs and data, Plan2Play's visual real time overview is a game changer for your business.
Integrated with Other Tools
Tools and applications like Google Analytics, Zoho, WordPress, Facebook, Stripe, Classpass, and more are integrated with Plan2Play. So, you can use and connect with all these tools using this Plan2Play.
Keeping Track of Clients's Records
People who come to your business have different priorities. Some people want to lose weight, some are there for bodybuilding, and others bring a variety of different goals.
With Plan2Play, you can keep track of all this client information easily and suggest personalized fitness plans and services.
AI Enable Mobile App
Plan2Play also offers a mobile application that helps you to connect with your customers. Signing up for this application is completely free for the customers and it helps your business stay connected with clients through their mobile devices.
Event Management
With Plan2Play, you can now create events and oversee all preparations for and during any event hosted by your business. You can invite people, manage finances, share your event's location, and more by using Plan2Play.
Some of the popular features include with Plan2Play include:
Capturing leads and missed calls with an AI assistant

Broadcast messaging

Family accounts

Smart contact lists

Social media integration

Email campaign builder
That's not the end of our feature. We have more to offer with Plan2Play ARC! The long list of included features is one reason so many fitness businesses choose Plan2Play compared with Mindbody.
Is Plan2Play The Mindbody Competitor You've Been Looking For?
Well, we are a little biased and think that Plan2Play is the best competitor for Mindbody. However, we also recognize that there are some features of Mindbody that may be right for some businesses.
Mindbody does offer plans with lower prices when compared with the one paid plan offered by Plan2Play. We think that having one plan makes it easier for customers, but some people may want more options at different prices. Keep in mind, there is the free plan offered by Plan2Play which does offer what your business needs to get started.
If you're looking for an all-inclusive option that has everything you need to grow your fitness business, Plan2Play is the best option. There are features included with Plan2Play which are not even available at the highest service level offered by Mindbody.
How are you saving me time/money?
Say goodbye to multiple bills and unintegrated vendors. Our platform includes everything in one spot – Website, CRM, Member Management, Class Schedules, Appointment Management, Reporting Dashboards, Email Marketing, SMS Marketing, VOIP – Interactive Voice Response, Automated Member Onboarding via SMS and Email and a Staff & Member Mobile App. Not only will we save you money but we will save you time.
I have migrated before and it was difficult, what is the migration process like?
Most people don't realize that they own their customer's payment information and it can be transferred from one processor to another. This means that we can move all your member's payment information and it will NOT require them to re-enter their credit card info. Once you signup we assign you an Account Manager and they will help you move all of your members, plans, staff, and schedules into the P2P system to lessen the burden on you. We also are there to help you train your staff. Once we move your members over you will be required to cancel their current payment plan in your old provider.
What marketing is included?
We provide an SEO-optimized website that is directly integrated into the ARC platform. Your new leads can now easily flow into the system and be managed through our automated SMS and email flows. We provide you a starting point and you have full access to customize to send as many emails and texts as you would like.
Can I keep my existing website?
Yes, of course – but why pay an extra bill if you don't have to?
Is everything really included?
Yes it really is all included. Unlimited Members per location, Up to 1000 contacts and unlimited emails, Up to 750 text segments per month (Segments are 160 characters. (Not including emojis and mms)), VOIP 750 minutes per month