Attract, Run, Connect
One Platform, Endless Possibilities
Take control of your success with one platform that has all of the features you need to save time and make strides toward your business goals.
One Comprehensive Solution
Get Your Time Back
Simplify the way you work with ARC, the complete fitness business platform that's got everything you need, right where you need it––all in one place.
ARC makes finding and converting new prospects easier than ever. Use Attract features to build a custom website, proactively manage leads, run targeted ad campaigns, and more. Then, analyze performance with custom reporting tools for a full-picture view of your business.
Keep up with day-to-day business, no sweat. Use Run features to communicate with staff and members, collect documents, schedule classes, manage payments, and more. ARC is here to help you tackle every to-do list efficiently and effectively.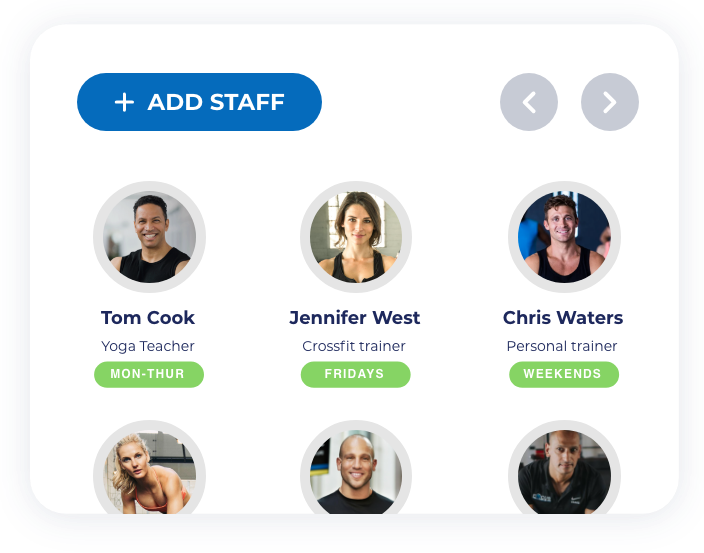 The stronger your community, the stronger your organization. Use Connect features to engage members with email drip campaigns, social media integrations, event planning, and more. ARC empowers you to create meaningful, lasting connections with the people behind your business.
-
Do my members have to pay for an account?
No! All member accounts are free.
How does the pricing work?
We offer flexible pricing plans to help meet your needs which include both monthly and annual billing options. Monthly billing will auto charge a set fee each month until cancelled, and annual billing will auto charge a set fee each year until cancelled. For more details about our pricing options, please see our pricing page to learn more.
What industries do you offer scheduling solutions for?
Our platform can be used for any industry but we are currently focused on providing the templates and automation for gyms and studios.   Please let us know if there is a specific industry you would like to use Plan2Play for by contacting us below!
Testimonials
What Our Users Are Saying
"This app solves something I have always struggled with. While I consider myself…"

"This app is super easy to use and gives you the ability to quickly start connecting…"

"Easy to use. I quickly found people to play basketball with. Will be using it in the…"
Get The Latest News
Stay up to date. Signup for our newsletter to discover helpful articles, videos, industry news and all of the latest features.
"*" indicates required fields